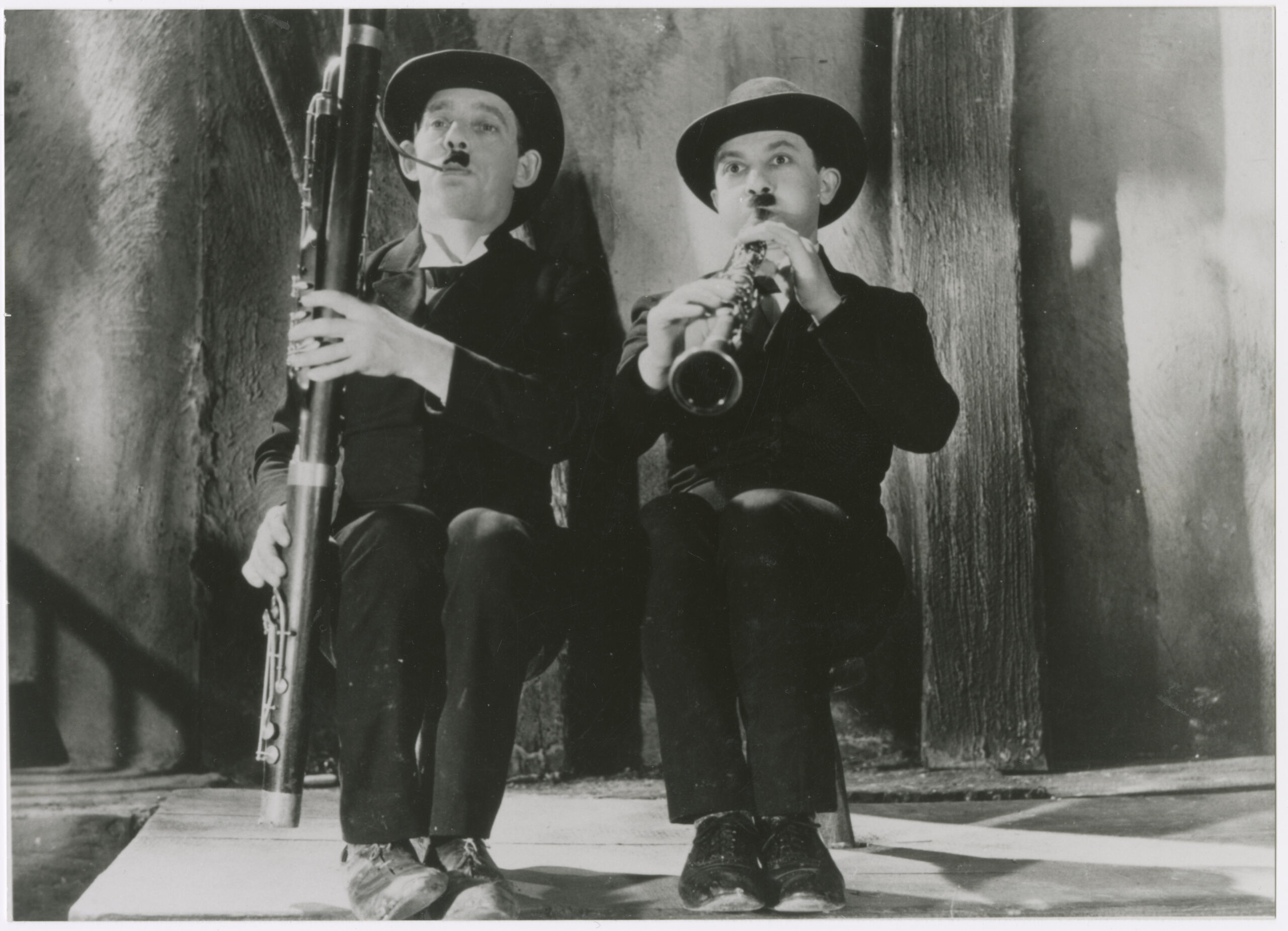 The Robber Symphony
The Robber Symphony
GB 1935/36. Regie: Friedrich Fehér. Kamera: Eugen Schüfftan. 95 min. OF
Mit Hans Fehér, Magda Sonja, George Graves, Jim Gérald, Ivor Wilmont, Alexandre Rignault, Tela Tchai
Räuber verstecken ihr Diebesgut in dem Walzenklavier einer Musikantentruppe, die davon nichts ahnt. Verfolgt von den Räubern und deren Anführer, dem »Schwarzen Teufel«, zieht der Junge Giannino mit Esel und Klavier in die schneebedeckten Alpen. Skurriles, in expressionistischen Sets (Ernö Metzner) schattenreich von Eugen Schüfftan fotografiertes Märchen und dabei einer der bizarrsten, ungewöhnlichsten und unerklärlichsten Filme in der Geschichte des Kinos. – Deutschlandpremiere der von Lobster Films neu restaurierten Fassung!
Am 16.11.2022 auch im Kommunalen Kino Metropolis.