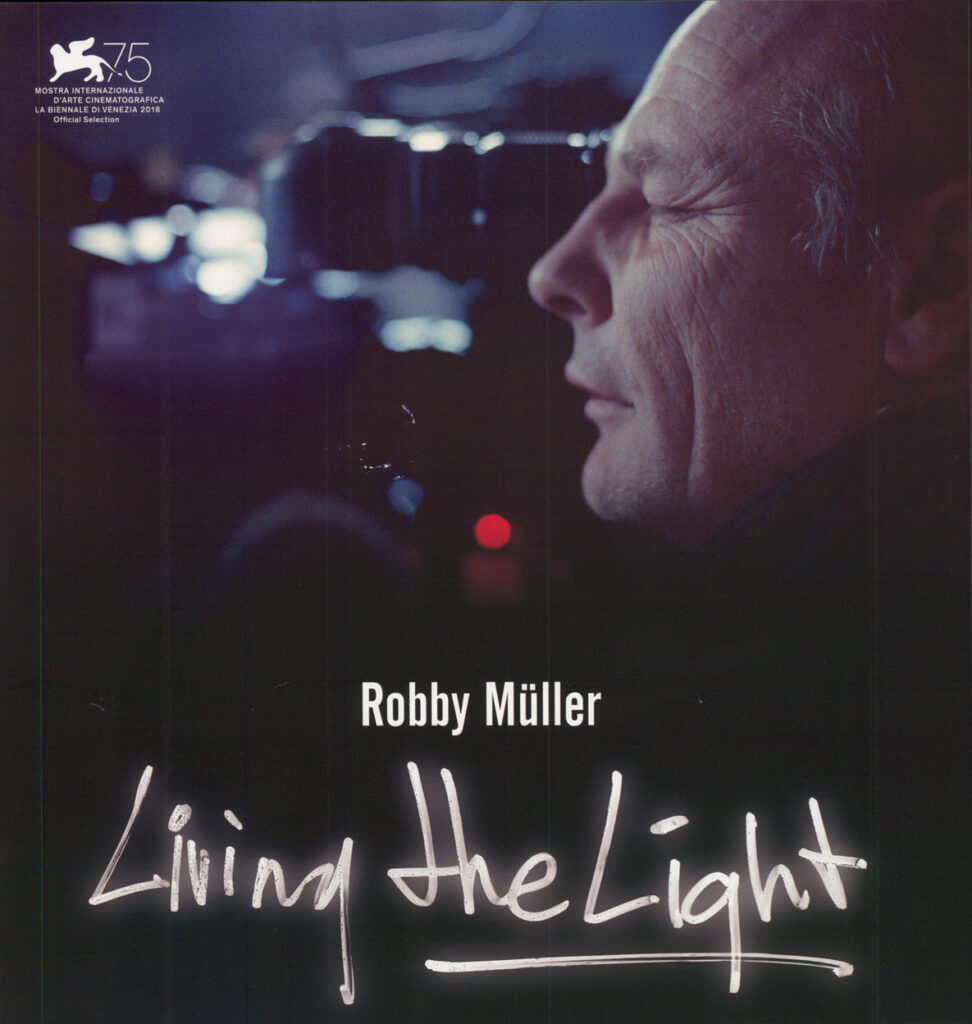 Living the Light – Robby Müller
NL/DE 2017/18. Regie: Claire Pijman. 86 min. OF
Mit Robby Müller, Wim Wenders, Jim Jarmusch, Lars von Trier, Agnès Godard
Der niederländische Kameramann Robby Müller (1940­–2018) begann seine internationale Karriere als Assistent von Gérard Vandenberg im Jungen Deutschen Film, arbeitete mit Regisseuren wie Wim Wenders, Jim Jarmusch und Lars von Trier zusammen. In Claire Pijmans Porträt stehen persönliche Aufnahmen des Kameramanns im Mittelpunkt, unterlegt mit einem Soundtrack von Jarmusch und Carter Logan.