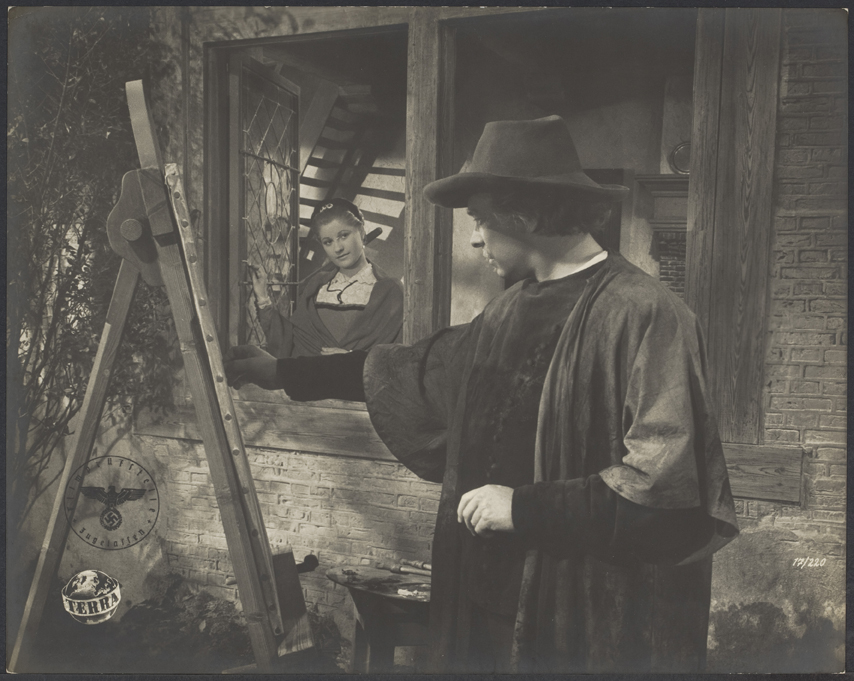 Rembrandt
D 1941/42. Dir: Hans Steinhoff. 106 min. 35mm
With Ewald Balser, Hertha Feiler, Michael Tacke, Gisela Uhlen, Elisabeth Flickenschildt, Theodor Loos
The biopic, superbly photographed by cameraman Richard Angst, shows the painter as a genius unrecognized by his environment, who sinks lonely into a depression. Hans Steinhoff directed the film in his series of portraits of great, controversial leaders popular in Nazi cinema. The film was shot in Berlin as well as in the occupied studios in Amsterdam and The Hague.
Introduction: Timur Sijaric
Supporting films:
In Holland staat een Huis (1944-45, Marten Toonder Studio's, 1944-1945), 3 min.
Der Schneemann (1944, Hans Fischerkoesen). 12 min