17th cinefest - International Festival of German Film Heritage
Cinema, War, and Tulips. German-Dutch Film Relations
13 - 22 November 2020
at Metropolis Cinema, Kleine Theaterstr. 10, 20354 Hamburg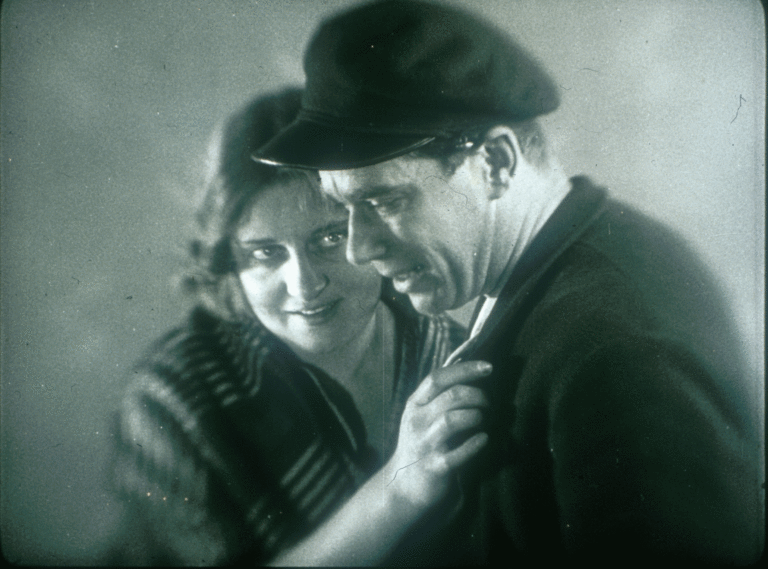 Stars like Johannes Heesters and Rudi Carrell are by far not the only connection between these two neighbouring countries in terms of film history. Along with their clichés and contrasts 17th cinefest focuses on commonalities in both the production and reception of films.
A significant part of early German cinema survived only through the collection of the Dutch distributor Jean Desmet. In the program Feuer, Schiffbruch und Folklore Ivo Blom shows examples from the Desmet Collection, which is preserved in the Eye Archive.
Rotterdam has always been the focus of documentary films. Eye employee Rommy Albers presents films about the port city in the program Nah am Wasser: De stad die nooit rust (NL 1928, Friedrich von Maydell), Hoogstraat. Een absolute film (NL 1929, Andor von Barsy), Houen zo! (NL 1952, Herman van der Horst). The German silent movie comedy Hurra! Ich lebe! (D 1928, Wilhelm Thiele) uses Rotterdam as a picturesque backdrop. In 1929/30, Zeemansvrouwen, shot by director Henk Kleinman who commuted between Berlin and Amsterdam in the 1920s, was to become the first Dutch sound film. But due to technical problems it became the last silent movie. In 2003 the Eye commissioned the composer Henny Vrienten to provide the film with a soundtrack: music, voices and suitable dialogues. This brings Amsterdam, as it was in 1930, within reach.
Zwischen den Weltkriegen machten niederländische Schauspieler Furore im deutschen Film. The lively Truus van Aalten revived numerous German comedies in the 1920/30s, of which we show the short sound film Nur ein Viertelstündchen (D 1932, Alwin Elling). The leading female role in Wilhelm Dieterle's silent film Ich lebe für Dich (D 1928/29) was played by Lien Deyers, who had been discovered for film by Fritz Lang and filmed in Germany until the mid-1930s, before she followed her Jewish husband, the director and producer Alfred Zeisler, into exile.
Around 1930, there were close contacts between avant-garde and documentary filmmakers between Berlin and Amsterdam, such as Joris Ivens and Hans Richter, who made advertising films for the electronics company Philips in Eindhoven.
After the Nazis came to power, Amsterdam was a first exile station for many. German filmmakers such as Andor von Barsy were also instrumental behind the camera in establishing Dutch cinema in the 1930s. The German Rudi Meyer (a nephew of Erich Pommer) was a key figure in Dutch film production between the 1930s and 1960s.
The author and director Hermann Kosterlitz (Henry Koster) shot the comedy De Kribbebijter (Der Griesgram, NL 1935) in exile, which – casted with many Dutch stars – was very well received by the audience. One of the leading actors was Frits van Dongen, who had a mixed career: After movies in Babelsberg, among them Veit Harlan's Sudermann film adaptation Die Reise nach Tilsit(D 1939), he went to Hollywood and worked there under the name Philip Dorn.
The popular comedian and director Kurt Gerron was among those seeking exile in the Netherlands. In 1935 he staged the crime thriller Het mysterie van de Mondscheinsonate (Das Geheimnis der Mondscheinsonate). After the invasion of the Wehrmacht, the Jew was arrested by the Nazis. His further fate is reflected in the program Westerbork – Theresienstadt. Zwei filmische Stationen des Holocaustwhich we are showing in cooperation with the Landeszentrale für politische Bildung Hamburg. After Gerron had completed a propagandistic "documentation" in the Theresienstadt concentration camp, he and others involved were murdered in Auschwitz.
After the Nazi occupation of the Netherlands, the Dutch studios in Amsterdam and The Hague were also used for Ufa productions, such as Hans Steinhoff's elaborate Biopic Rembrandt (D 1941/42). Volker von Collandes Agfacolor's colorful historical comedy Das Bad auf der Tenne (D 1942/43), on the other hand, was created in a backdrop of Holland in and around Berlin.
The events under German occupation were the subject of numerous feature films with a changing focus in the post-war period. One of the first films to deal with the subject was De overval (NL 1962, Paul Rotha), produced by Rudi Meyer.
The director Fons Rademakers repeatedly dealt with wartime topics. We show Als twee druppels water (NL 1962/63), which was financed by beer magnate Heinekens. Charlotte (FRG/NL 1980, Frans Weisz) – with participation of numerous German actors – treats the fate of the German-Jewish painter Charlotte Salomon, who was gassed in Auschwitz. The international production Zwartboek / Black Book (NL 2005/06) by Paul Verhoeven, who returned home from Hollywood for the film, revolves around a Dutch resistance fighter. Brand new is the documentary Leonie, actrice en spionne (NL 2019/20, Annette Apon) about the actress and double agent Leonie Brandt.
Dutch documentary film has a rich history, which is mainly associated with the names Joris Iven and Bert Haanstra. Haanstra experimented with hidden camera shots for Alleman (1963/64) and created an impressive portrait of his countrymen. The internationally renowned documentary filmmaker Joris Ivens temporarily found a professional home at DEFA. His former employee Joop Huisken was one of the founders of the DEFA documentary film studio. In 1959, for the 10th anniversary of the GDR, he made the film Daß ein gutes Deutschland blühe, of which two versions exist, which Ralf Schenk will present in conversation with Hans-Michael Bock.
Actress Cox Habbema also made a career in the GDR and gave the East Berlin theater and film scene an international flair. In Rainer Simon's feature film debut Wie heiratet man einen König (GDR 1968), she plays the smart farmer's daughter.
In the 1950s and 60s, Dutch film producers Geesink and Toonder were responsible for well-known advertising figures such as Frau Antje and advertising campaigns by German companies. Examples from their dazzling production are presented by film historian Leenke Ripmeester (Eye Filmmuseum) in the program Reklame aus Holland.
In 1955 Wolfgang Staudte filmed a unique film-historical work, namely a late multilingual version (MLV), in Amsterdam: Ciske – ein Kind braucht Liebe was shot simultaneously in German and Dutch (as Ciske de Rat). We show the German version.
The German-Dutch co-production Obsessions (1969, Pim de la Parra) was created with the collaboration of Munich filmmaker Dieter Geissler and was shot in English with an eye to the international market.
Some Dutch filmmakers held central positions in the New German Film. In addition to producer Rob Houwer in Munich, Laurens Straub was of great importance in his capacity as managing director of the Filmverlag der Autoren, which becomes clear in the documentary Gegenschuss – Aufbruch der Filmemacher(D 2006/07, Dominik Wessely).
A style-forming cameraman from the Netherlands was Gérard Vandenberg, who photographed with Es (FRG 1965, Ulrich Schamoni) one of the first "Young German Films".
His assistant in Ich bin ein Elefant, Madame(FRG 1968/69, which we will show as a preview on November 10 at Abaton cinema) was Robby Müller, who then influenced important films by Wim Wenders with his visual style, including the road movie Im Lauf der Zeit (FRG 1975/76).
The silent films will be accompanied live on the piano by Daan van den Hurk and Marie-Luise Bolte.
All films are presented with an introduction.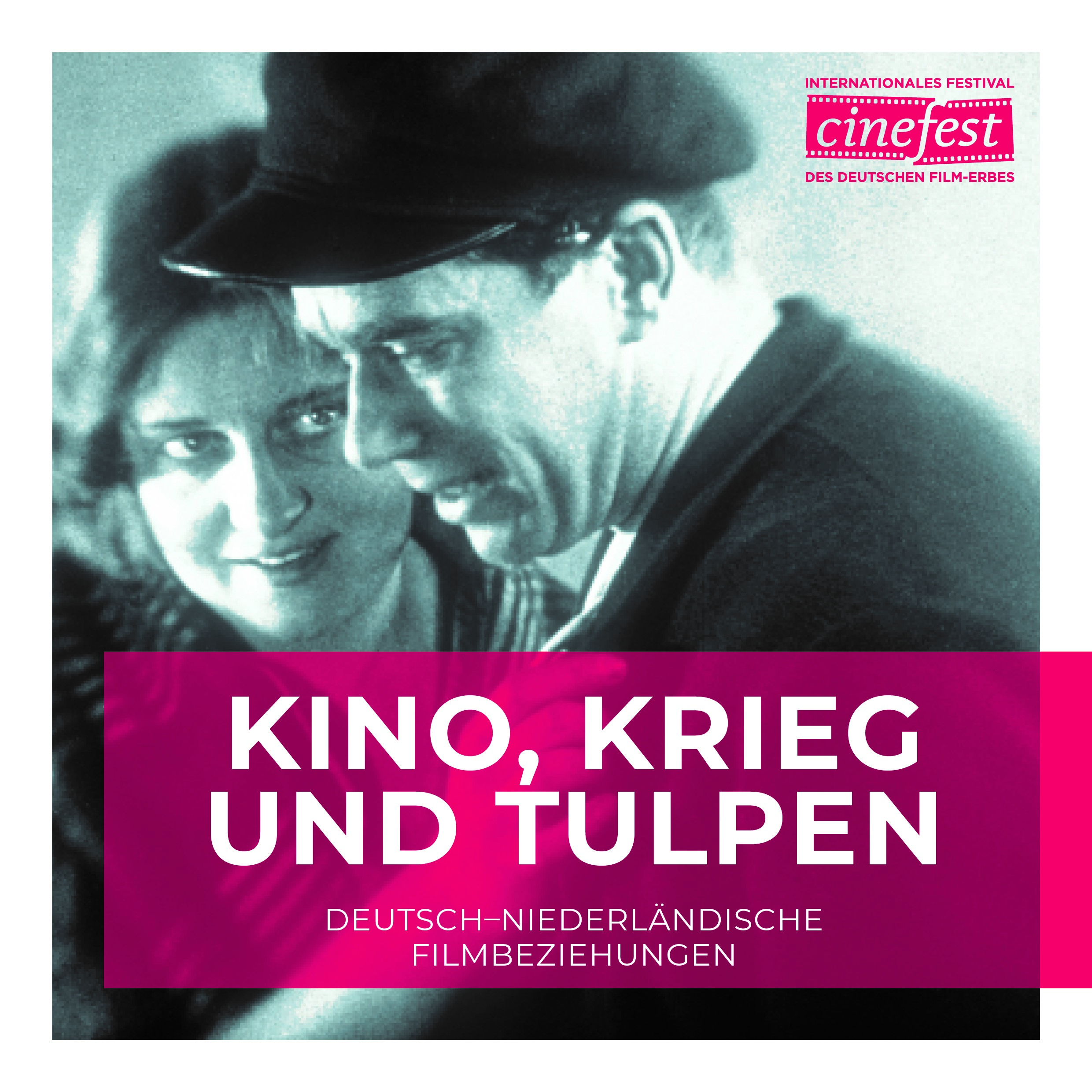 cinefest catalog 2020
A cinefest catalog will be published with reviews and materials on the films and topics relevant to the festival