Marie-Luise Bolte
As a pianist, organist and composer, she has accompanied silent films at the International Film History Congresses and cinefest since 1990.
Marie-Luise Bolte has intensively studied the history of film music, but goes her own way. She has performed silent films with keyboard, Hammond organ, church organ, with salon orchestra and with the use of djembé. Her favorite instrument is the piano, as it has its own unique variety of sound possibilities and styles.
Bolte has directed ensembles and presents both musical compilations and through-composed scores, including a 1996 performance with the "Opium Salon Orchestra" of Opium (1918, Robert Reinert) in the Metropolis cinema and in 2001 with the Caesar Trio (piano, trombone, drums) at the screening of Halloh – Caesar! (1926, Reinhold Schünzel) at the International Film Festival in Karlovy Vary; at the cinefest 2005 to accompany Die Biene Maja und ihre Abenteuer (1924, Wolfram Junghans) with piano, double bass and djembé and at the Hamburg Film Festival 2007 with a four-piece ensemble for Die Bergkatze (1921, Ernst Lubitsch). As a soloist, she mostly improvises freely to the film. Improvisation is always a great adventure, because the question of the special sound for a silent film always arises anew.
DVD recordings include Der komische Kintopp, Lotte Reiniger's Die Jagd nach dem Glück, 18 silent commercials from the studio of Julius Pinschewer, and to silent films for cinefest-edition DVDs. For the film Ihr dunkler Punkt she composed music for piano solo, the film will soon be released on DVD in the edition cinefest.
www.marilu-bolte.de
At cinefest 2022 in Hamburg she will accompany the films Die Film-Primadonna (GER 1913, Urban Gad) and Die Liebe der Jeanne Ney (GER 1927, G. W. Pabst).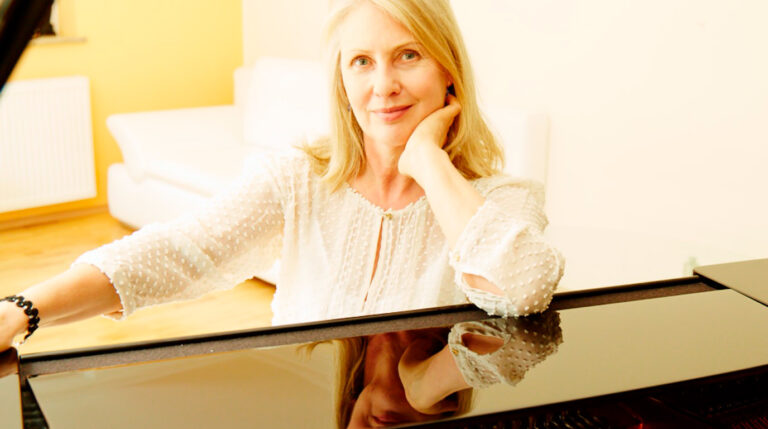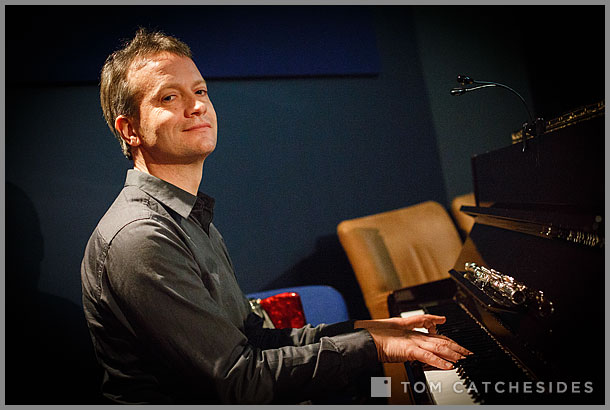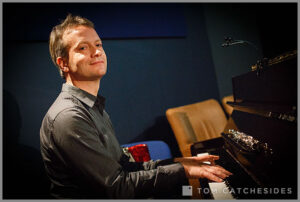 Stephen Horne
Stephen Horne is considered one of the leading international silent film accompanists. He has been the house pianist at London's BFI Southbank cinema for over thirty years. He played at major UK venues and recorded music for many DVD editions of silent films. Although primarily a pianist, he often incorporates other instruments into his performances, sometimes simultaneously.
He regularly performs internationally. His accompaniments are celebrated at film festivals in Pordenone, Bologna, San Francisco, Telluride, Paris, Cannes, Hong Kong, Bangkok, Shanghai, Istanbul, Berlin and Vienna.
In 2011 and 2012, Stephen Horne composed ensemble scores for the London Film Festival archive galas of First Born and The Manxman. In 2012, his accompaniment to #Rotaie# was awarded the Beethoven Festival Prize for the best musical accompaniment at the International Silent Film Festival in Bonn. From 2014 to 2017 he was voted best solo silent film music accompanist in the Silent London End of Year Poll. In 2018 he received the David Gill Pordenone Silent Film Music Award at the Pordenone Silent Film Festival. A project during the lockdown due to the corona pandemic resulted in the album "Silent Sirens" in 2021 with solo piano pieces based on several of Horne's silent film scores.
www.stephenhorne.co.uk
At the cinefest 2022 in Hamburg he will accompany the films Der Kampf der Tertia (1928, Max Mack) and Die Büchse der Pandora (1928/29, G. W. Pabst).