Marie-Luise Bolte
As a pianist, organist and composer, she has accompanied silent films at the International Film History Congresses and cinefest since 1990.
Marie-Luise Bolte has intensively studied the history of film music, but goes her own way. She has performed silent films with keyboard, Hammond organ, church organ, with salon orchestra and with the use of djembé. Her favorite instrument is the piano, as it has its own unique variety of sound possibilities and styles.
Bolte has directed ensembles and presents both musical compilations and through-composed scores, including a 1996 performance with the "Opium Salon Orchestra" of Opium (1918, Robert Reinert) at the Metropolis Cinema and in 2001 with the Caesar Trio (piano, trombone, percussion) at the screening of Halloh – Caesar! (1926, Reinhold Schünzel) at the International Film Festival in Karlovy Vary; at the cinefest 2005 to accompany Die Biene Maja und ihre Abenteuer (1924, Wolfram Junghans) with piano, double bass and djembé and at the Hamburg Film Festival 2007 with a four-piece ensemble for Die Bergkatze (1921, Ernst Lubitsch). As a soloist, she mostly improvises freely to the film. Improvisation is always a great adventure, because the question of the special sound for a silent film always arises anew.
DVD recordings include Der komische Kintopp, Lotte Reiniger's Die Jagd nach dem Glück, 18 silent commercials from the studio of Julius Pinschewer, and to silent films for cinefest-edition DVDs. For the film Ihr dunkler Punkt she composed music for piano solo, the film will soon be released on DVD in the edition cinefest.
www.marilu-bolte.de
At cinefest 2021 she will accompany the films Ihr dunkler Punkt (DE 1928, Johannes Guter) and Am Rüdesheimer Schloß steht eine Linde (DE 1927, Johannes Guter) in Hamburg.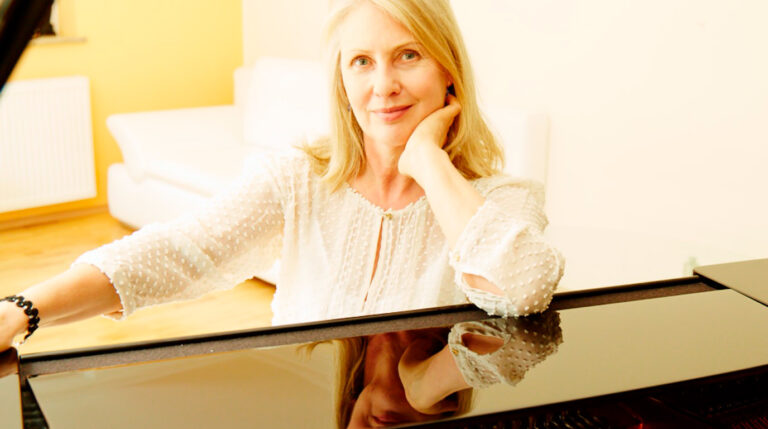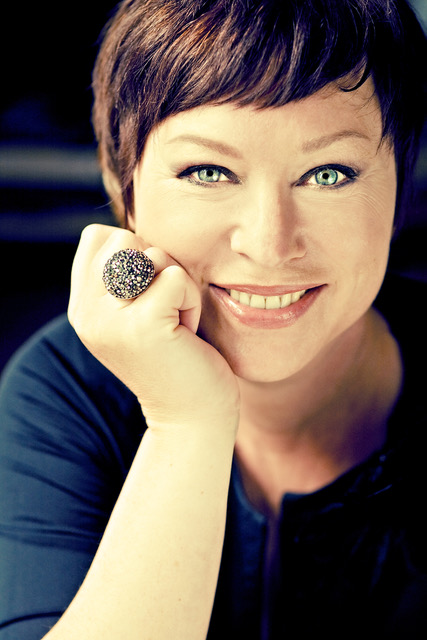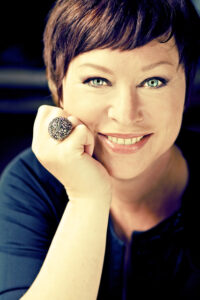 Natalie Böttcher
Accordionist Natalie Böttcher has lived and worked in Hamburg since 1998. She was educated at the Mussorgsky Academy of Music and at the Institute of Culture in St. Petersburg. With the trio Balalaika Nueva she won in 2003 and 2004 the 1st and 2nd prize in international accordion competitions.
With her repertoire she works on many stages, including the Schmidt Theater, the Fliegenden Bauten, the Ohnsorg Theater and the St. Pauli Theater in Hamburg as well as the Kieler Schauspielhaus.
Natalie Böttcher is on the road with various projects: with Nathalie & Natalie, the Trio Balalaika Nueva, the Hamburg Symphony Orchestra, with Giora Feidmann, the popular TV reporter "Alfons", on Inas Nacht and since 2017 together with Birgit Lünsmann as "Ladies Ahoy".
She regularly accompanies readings with Jens Wawrczeck, Maria Hartmann, Till Demtröder and Clemens von Ramin.
In 2018/19, she recorded music for "The Kempowski Saga."
www.natalieboettcher-akkordeon.de
At cinefest 2021, she will accompany the film Rasputins Liebesabenteuer (DE 1928, Martin Berger) in Hamburg.
Duo WeberWendt
"People used to tell us after gigs, "Your music is like film music without the film." That has changed with this: Die Reise zum Mond was already the 6th joint silent film music after Juwelen, Café Elektrik, Nachtgestalten, Fabiola and others.
As a duo, WeberWendt has played in large and small theaters, at festivals at home and abroad, including in Rome, but also in unusual places such as in front of snack bars, on the beach and in kindergartens – and now again at the cinefest.
Ulrich Kodjo Wendt composed film music for films by Fatih Akin, among other performances with the UKW Band, theater music at the Thalia Theater and at the Giornate del Cinema Muto in Pordenone.
Krischa Weber plays in ensembles such as Cello enVogue, Das erste Improvisierende Streichorchester E.I.S. and Theater music at the Theater NN and accompaniment of readings.
In 2020, she developed the "PopUp Park Concerts" format that thrilled distanced audiences at Fischers Park Altona during the Corona crisis.
www.ulrichwendt.de/performer/duo-weber-wendt
At cinefest 2021 they accompanied the film Wellen der Leidenschaft / Kire lained (DE/EE 1930, Vladimir Gaidarov) in Hamburg.