The Willy Haas Award is presented annually as part of cinefest to honor important international publications (Book and DVD/Blu-ray) on German-language film.
The jury has nominated five candidates for each category from new publications of the last 24 months. The winners were announced at the opening of the 33rd International Film History Conference which was held online on Thursday, November 19, 2020.
The winners are each awarded a framed certificate which features an original design by artist and filmmaker Franz Winzentsen.
Jury members 2020:
Peter Bossen (Hamburg)
Christiane Habich (Kronberg)
Oliver Hanley (Potsdam)
Uli Jung (Trier)
Thomas Worschech (Frankfurt)
Winner of the Willy Haas Award, Category Books: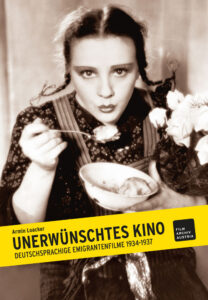 by Armin Loacker. Vienna: Filmarchiv Austria 2019.
Working conditions for Jewish filmmakers and actors had already become severely restricted in Germany when the Austrian film industry began conducting its endeavors in line with the German Reichsfilmkammer in order to gain access to the German film market from 1933 on. The resulting modestly scaled local film production was capable of recouping its costs in Austria and, up to the outbreak of the Second World War, in a small number of Eastern European countries. It also managed to provide work and a modest income for Jewish artists and performers. In his book, Armin Loacker meticulously retraces this context and provides detailed biographical information on the key players. The commendable and insightful historical research is embellished by numerous lavish, high-quality illustrations.
The following books were also shortlisted for the award: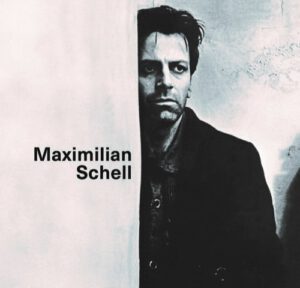 Edited by Isabelle Louise Bastian, Hans-Peter Reichmann. Frankfurt: DFF – Deutsches Filminstitut & Filmmuseum (Verlag) 2019.
As a companion piece to its exhibition devoted to actor-director Maximilian Schell, the DFF – Deutsches Filminstitut & Filmmuseum in Frankfurt has published this magnificent volume filled with informative essays that illuminate various aspects of this multifaceted artist: his career as an actor of stage and screen, his work as a director, his documentary about Marlene Dietrich. Readers become acquainted with Schnell the art collector, the family man (who once devoted a filmic portrait to his sister Maria), and the translator. The latter is exemplified by a fascinating essay, written on the occasion of a performance of "Hamlet" at the Deutsches Theater, that deals with Schlegel's translation of Shakespeare's play and thus provides a unique glimpse into the actor's artistic process. The texts are supplemented by a wide selection of exquisitely reproduced photographs and documents, including letters from Marlene Dietrich and Schell himself. The book is crowned by a short biography as well as extensive data on Schell's work for film and theater.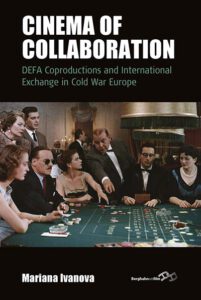 by Mariana Ivanova. Oxford/NewYork: Berghahn Books 2019.
Mariana Ivanova, a Germanist and film scholar from Bulgaria, long resident in the USA, has repeatedly dealt with the work of the state-run East German film production company, DEFA, both in her writings as well as in a series of video documentaries. In doing so, she has made a significant contribution to the dissemination of DEFA history and its reassessment outside the German-speaking world. With her English-language monograph "Cinema of Collaboration. DEFA Coproductions and International Exchange in Cold War Europe", published by Berghahn in 2019, the author has turned her attention to DEFA's international cooperation with production companies in both Eastern and Western countries. For her extensive and impressive research, Ivanova has drawn on a range of relevant sources from public and private archives, many of which she has managed to bring to light for the first time. The result is a thoroughly engaging 292-page tome on a little-known page of DEFA's history that can be appreciated by DEFA aficionados and novices alike, and which testifies as to why Ivanova specifically was chosen to head the renowned DEFA Film Library at the University of Amherst in 2019.
Edited by Torsten Musial, Rolf Aurich. Munich: et+k 2019.
Eberhard Fechner's (1927-1992) feature films and documentaries rank among the most outstanding to emerge from West German television between the 1960s and the 1980s. Initially a theater actor, Fechner started appearing in feature films from 1955. Later he became one of the most important documentary filmmakers to work in West German television, with audience figures in the millions. His most significant work, Der Prozess(1984), a three-part documentary on the Majdanek trials in Düsseldorf, was the end-result of over eight years of research. This volume, edited by Rolf Aurich and Torsten Musial, draws for the first time on Eberhard Fechner's estate, preserved at the Berlin Academy of Arts. The informative contributions explore the various facets of Fechner's work, including his unrealized projects. A meticulously researched chronicle, an extensive catalog raisonné and carefully selected, high-quality illustrations round off this engaging publication on the artistic oeuvre of Eberhard Fechner.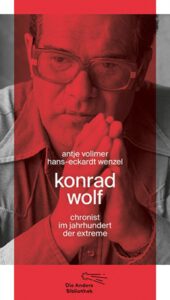 by Antje Vollmer, Hans-Eckardt Wenzel. Berlin: Die Andere Bibliothek 2019.
Extensive historical sources and interviews with contemporary witnesses provide the fundament for this biography of the most important East German film director and long-time president of the Academy of Arts of the GDR. Far more than a mere retelling of Konrad Wolf's life story, the book also thoroughly examines his family background, especially the influence of his father, as well as the many contemporary historical events and upheavals he lived through. The authors, West German politician Antje Vollmer and East German singer-songwriter Hans-Eckardt Wenzel, take the liberty to recount the life stories of the "supporting players" in Wolf's biographical narrative and do not shy away from speculations and pathos. As a result, they succeed in getting very close to the person behind the name Konrad Wolf, especially his (supposed) contradictions and inner conflict. Less preoccupied with Wolf's work as a filmmaker, the authors are rather more interested in presenting his biography as exemplary for a specific historical period, something they have succeeded in doing superbly. A highlight of biographical literature.
Winner of the Willy Haas Award, Category DVD / Blu-ray: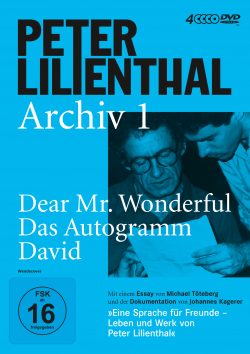 Directed by: Peter Lilienthal. DVD. Digital remastered.Booklet + Extras. Von Vietinghoff Filmproduktion / Lighthouse Home Entertainment 2019.
The extensive oeuvre of 90-year-old filmmaker Peter Lilienthal spans a period of 50 years. Once a core part of the New German Cinema, his films are now difficult to access and have largely disappeared from cinema and television screens. This compact 4-disc DVD set, supervised by producer Joachim von Vietinghoff, includes three award-winning feature films: David (1979, FRG), Dear Mr. Wonderful (1981/82, FRG), Das Autogramm / L'Autographe (1983/84, FRG/FR). The bonus documentary by Johannes Kagerer is drawn from an extended interview with Lilienthal that not only provides detailed insight into the filmmaker's life and work but also the historical circumstances through which he has lived. The set also includes a booklet featuring an essay by German film historian Michael Töteberg and production notes by Johannes Kagerer. A significant work, which will hopefully see a follow-up.
The following DVDs / Blu-rays were also shortlisted for the award: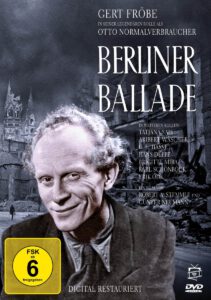 Directed by: Robert A. Stemmle. Digitally restored, Booklet + Extras. DVD / Blu-ray. Filmjuwelen 2020.
Based on a cabaret by Günter Neumann, Robert A. Stemmle directed this post-war satire starring an emaciated Gert Fröbe as the proverbial average German, Otto Normalverbraucher, in 1948. The restoration, initiated by the Günter Neumann Foundation and carried out at Studio Hamburg, treats the film with deserving respect, forgoing overly aggressive cleaning in favor of leaving the historical look of the film material intact. The result is impressive and in no way compromises the viewing pleasure, as one might have otherwise expected. The extra features include an informative feature-length documentary, produced especially for this edition, that provides detailed information about author Günter Neumann and director R. A. Stemmle, and compares Berlin in ruin as depicted in the film with the city as it looks today. Also included are a featurette on the restoration, a short interview with Fröbe from 1985 and a booklet. All in all, an accomplished edition of one of the most important German "rubble films".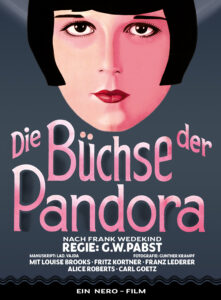 Directed by: Georg Wilhelm Pabst. DVD & Blu-ray. Mediabook, restored version. Booklet + Extras. Atlas-Film 2019.
Die Büchse der Pandora, restored in 2009, is the most famous silent film from director G. W. Pabst, starring Louise Brooks. The film is available on DVD and Blu-ray with a score composed by Peer Raben for ZDF/ARTE. Robert Fischer's informative documentary Der Schatten meines Vaters: Michael Pabst über G. W. Pabsts Die Büchse der Pandora is included as a bonus feature. The 24-page accompanying booklet contains Martin Koerber's restoration report, a write-up of a revival screening and a wide selection of contemporary reviews. Three postcards featuring different poster designs make a nice addition. This high-quality, informative and carefully compiled mediabook edition of the restored version of the film appears in the Nero Film series from Atlas-Film. Other German film classics have already been published in equally lavish and lovingly crafted editions, including Pabst's Westfront 1918, Fritz Lang's Das Testament Des Dr. Mabuse and Robert Siodmak's 1930 classic of "New Objectivity" Menschen am Sonntag.
The "Edition Deutsche Vita" label has come to stand for consistently high-quality, lovingly produced and luxurious editions of West German genre films previously unavailable in DVD or Blu-ray format or available only in mediocre editions. This new release of director Roger Fritz's cinematic swansong, Frankfurt Kaiserstrasse (1981), stands out among the most recent entries in the series, which now comprises 13 individual titles. In addition to the impeccable digital presentation of the main feature (available in both Blu-ray and DVD formats) and the extensive bonus material – which includes new video interviews with Fritz and leading actor Dave Balko, a recording of a live discussion with actor Hanno Pöschl from 2019, an image gallery and trailers – the package includes a 16-page booklet with an essay by Frankfurt-based cinéphile Gary Vanisian as well as a full reproduction of the 2nd version of Georg Ensor's original screenplay (as a hardback!) and a brochure of glossy black and white photographs of Balko from the shooting.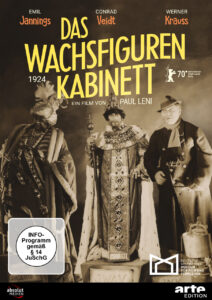 Directed by: Paul Leni. Restored Version, Booklet + Bonusfilm. DVD / Blu-ray. absolut Medien 2020.
Paul Leni's fantastic film Das Wachsfigurenkabinett (1924) is a classic of Weimar cinema. The different stories centered on the characters of Harun al Raschid, Ivan the Terrible and Jack the Ripper are told with great accomplishment, visual sophistication and the biggest film stars of the time (Emil Jannings, Conrad Veidt, Werner Krauß). Unfortunately, the original negative perished in a fire in 1925, and the film has survived only in the form of vintage prints. The new restoration drew mainly on a print from the British Film Institute and as such has English intertitles. The German titles have not survived. The Deutsche Kinemathek and the Cineteca di Bologna have now digitized and extensively restored the film, reproducing the color tinting of the British source print. The DVD and Blu-ray edition features a new score composed by Bernd Schultheis, Olav Lervik and Jan Kohl as well as an alternative piano soundtrack from Richard Siedhoff which does justice to the film in every respect. At the beginning of the surviving fragment of the documentary Der Film im Film (1923/24), included here as an extra, Paul Leni and Conrad Veidt can be seen briefly during the shooting of Wachsfigurenkabinett. The same fragment also includes footage of other silent film greats at work including directors Fritz Lang, E. A. Dupont and Hanns Schwarz. A booklet featuring contemporary reviews and an article about the restoration completes the edition.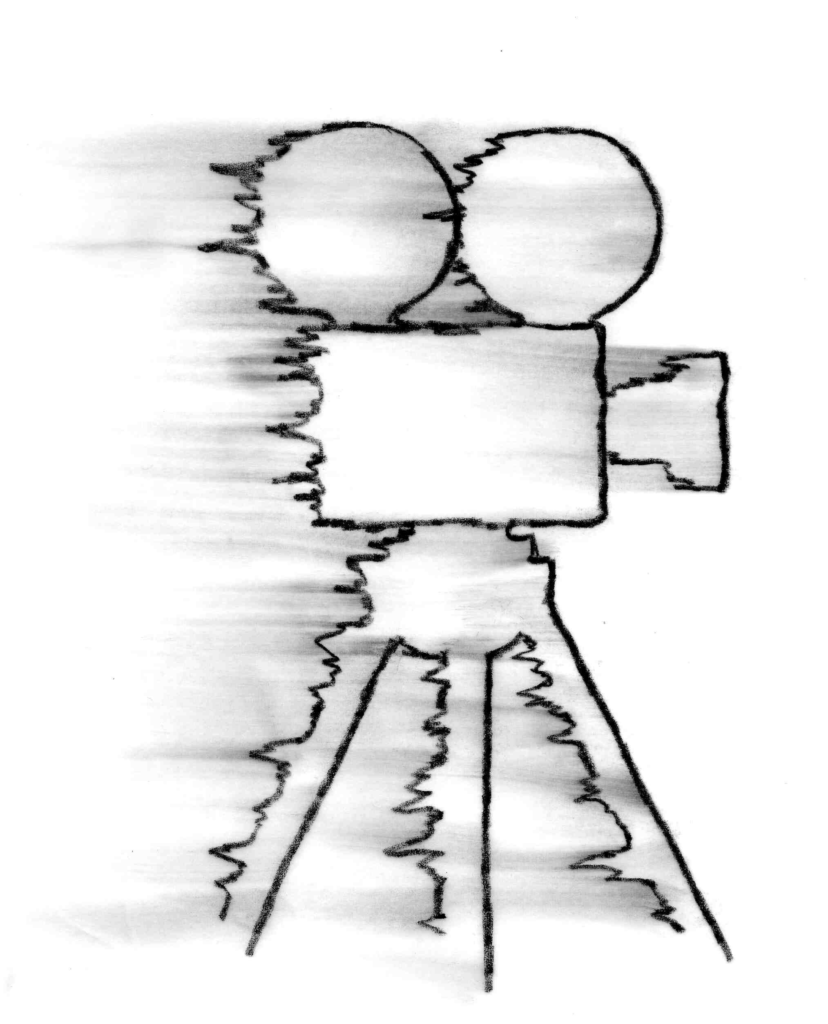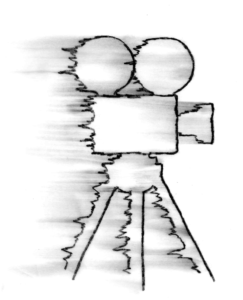 The Willy Haas Award is awarded annually as part of the cinefest– International Festival of German Film Heritage to honor important international publications (book and DVD/Blu-ray) on German-language film.