Go West!
Eastern European Filmmakers in Western Europe
34th International Film History Conference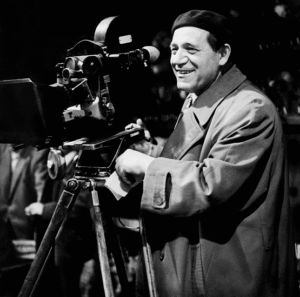 The 34th International Film History Conference is an integral part of cinefest, where the topics of the festival will be explored in presentations and discussions. The Conference Opening will take place on November 18, 2021 in the Metropolis Cinema. During the event, the winners of the Willy Haas-Award will be presented. The conference presentations will take place from November 19-21, 2021, each day from 9:30 a.m. – 4:00 p.m. Prior accreditation is required for participation.
Announcement and Call for Papers
In recent decades, the fate of Eastern and Central European, Jewish filmmakers who, while working in the German speaking film industry were driven into exile by the Nazi's racism, has been relatively well researched – not in the least through CineGraph and cinefest. But in addition there are countless filmmakers of all trades from Eastern and Central Europe who worked in Western Europe in the 20th century; whose careers have been far less researched. They migrated not only in reaction to political upheavals (from the "October Revolution" up to the end of the Prague Spring), but also to improve their professional opportunities. Their careers and experiences in the west spanned a diverse spectrum of both success and failure.
One example, Latvian actress Marija Leiko travelled from Riga (then Russian Empire) to Germany, where she became a star in silent film. As sound films became the market standard, her film career ended and she returned to Riga. During the Stalinist terror, she was shot by the NKVD in 1938 (rehabilitated in 1957). Her partner Janis Guters (Johannes Guter), with whom she had come to Berlin, in 1917, directed numerous films in Weimar cinema. He remained in Nazi Germany and ended his film career with a series of "Tran und Helle" propaganda shorts. He died in the GDR in 1962.
After the founding of the Soviet Union, numerous Polish and Ukrainian filmmakers (from the Russian Tsarist Empire) were faced with the choice of either continuing to work under the strong influence of Moscow or go West. The rift even ran through families: while David Kaufman (Dziga Vertov) became a major representative of Soviet documentary film – supported by his brother Mihail as his cameraman, his other brother Boris went to Paris via Berlin in 1917 and eventually won an Oscar as director of photography.
After 1917, Russian set designer and film architect Andrej Andrejev decorated numerous important films in Berlin (THE 3 PENNY OPERA), London, and Paris. After having worked closely with the German occupation company Continental (LE CORBEAU) during World War II, he no longer received commissions in France and went to England (THE MAN BETWEEN) and the Federal Republic of Germany (MADELEINE UND DER LEGIONÄR). His colleague Jacek (Jacques) Rotmil worked widely in the German film industry (more than 150 films) and from 1932 in Poland. After the German invasion, he went underground and was shot in 1944.
The careers of Czechoslovak filmmakers – e.g. director Karel Anton, producer Miloš Havel, writer & director František Čáp, director Stanislav Barabas or cinematographer Igor Luther – can be used to analyze the film situation under different political conditions between the German Reich, Czechoslovakia, the "Protectorate of Bohemia and Moravia" and the Federal Republic of Germany.
The DEFA Stiftung is restoring the oeuvre of Slatan Dudov, including about 10 films, which – just like his career in the Weimar Republic, in France, and in the GDR – will be a focus at cinefest.
At cinefestand the conference we are researching numerous "fractured" careers of filmmakers from Eastern and Central Europe to Western Europe and will present an interesting in-depth cross-section of such largely forgotten filmmakers.
Possible topics for the conference are:
Careers of individual filmmakers
Focus on individual trades (camera, production, set designer, …)
Influence on Western European film history
"Russian films" made by Ukrainians and other nationalities.
Collaboration with the National Socialists and its consequences
Focus on time period (e.g. emigrants in the 1920s, 1930s or 1950s)
Any further suggestions are welcome.
Presenters will receive a free accreditation to the conference, which also entitles them to attend festival film screenings from 18-21 November 2021, as well as the festival catalogue. As always, we will do our best to support presenters from out of town with a travel fund.
Following the conference, presentations will be published in a book by edition text+kritik in Autumn 2022. By attending the conference, the speakers agree to publication. (deadline for the articles: January 17, 2022). (deadline for the articles: January 17, 2022).
You are welcome to send suggestions for presentations in the form of an abstract (about 1500 characters) and a short biography to kongress@cinegraph.de. Deadline is the 1st of June 2021.
In preparation for festival and conference, an an online workshop to inform about and discuss the different topics will be held as on May 6, 2021. Potential participants are welcome to join. Prior registration by May 3 at kongress@cinegraph.de is required for participation.
Concept: Hans-Michael Bock, Swenja Schiemann, Erika Wottrich
Consulting: Petra Rauschenbach, Ralf Schenk, Milan Klepikov, Tereza Cz. Dvo řáková, Reká Gulyas
Organisation: Erika Wottrich, Swenja Schiemann
Coordination Bundesarchiv: Daniela Tamm
Technical support: George Riley
33. Internationaler Filmhistorischer Kongress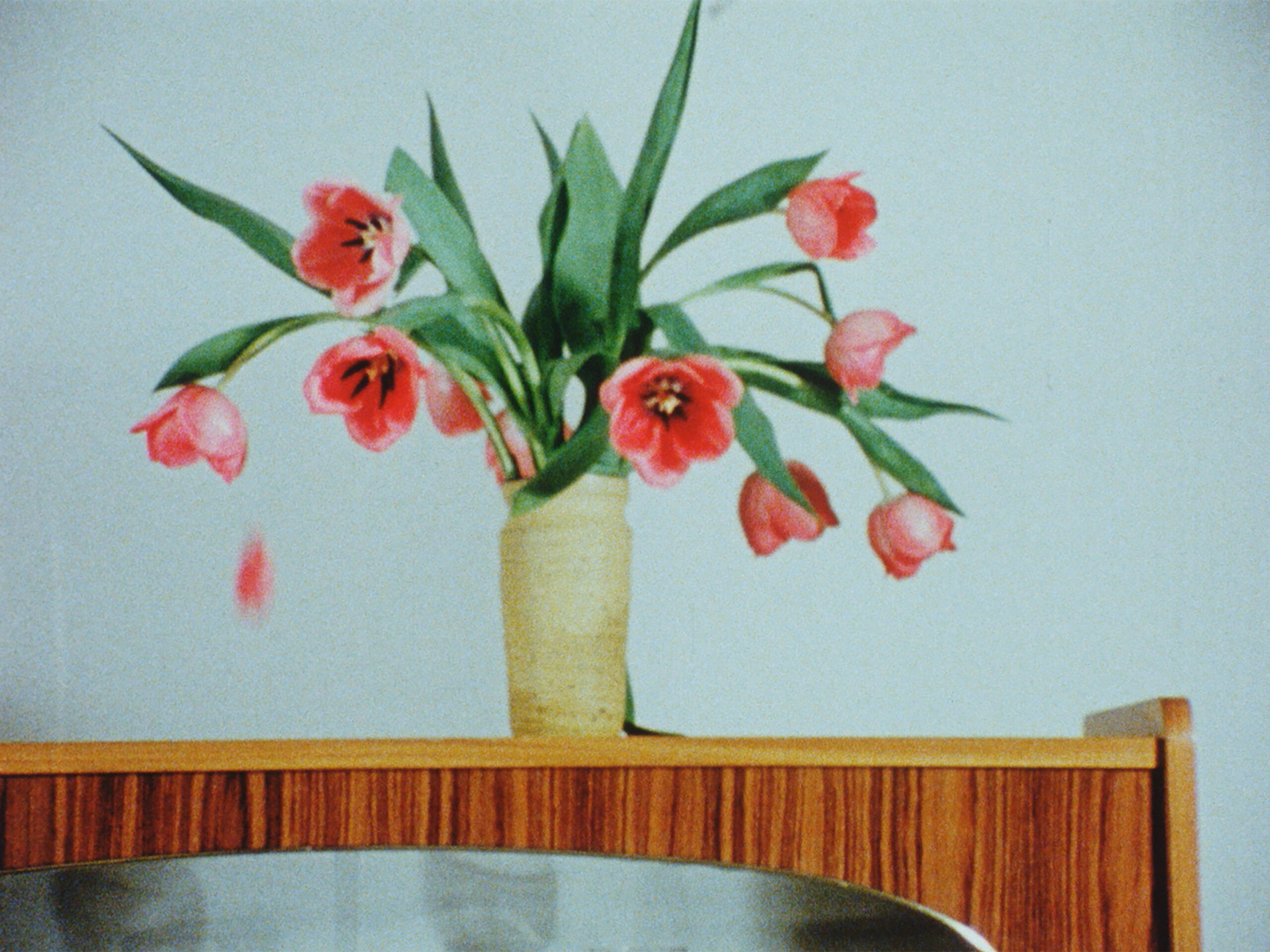 When it comes to football, the Netherlands and Germany are seen to be old rivals, but in terms of film studies, the neighbors have seldom been seen together. When it comes to football, the Netherlands and Germany are seen to be old rivals, but in terms of film studies, the neighbors have seldom been seen together. As always, this comparative balance between clichés and reality, is an important part of the 17th cinefest – International Festival of German Film Heritage.
Due to the popularity of German films in the Netherlands as early as the 1910s, many copies of early German cinema have survived in Collections such as that of distributor Jean Desmet, preserved by the EYE Film Museum. Through film collections like Huis Doorn, we have a more detailed picture of the exile of Kaiser Wilhelm II. Also important were the close connections between avant-garde and documentary filmmakers in Berlin and Amsterdam (Joris Ivens, Hans Richter, Walther Ruttmann) around 1930.
In the 1920s and 30s, many Dutch filmmakers worked in German studios or produced German-Dutch co-productions. Popular German Stars such as Adele Sandrock, Lil Dagover and Ilse Werner had roots in the Netherlands and its colonies. Dutch celebrities romped around in the studios in Berlin and Babelsberg (Truus van Aalten, Johannes Heesters, Lien Deyers, Frits van Dongen). For some filmmakers, Amsterdam was a first stop in their exile from Germany, e.g. for Richard Oswald with BLEEKE BET, Hermann Kosterlitz/Henry Koster with DE KRIBBEBIJTER and Detlef Sierck/Douglas Sirk with BOEFJE. A majority of the films were made in Cinetone Studios (which became the Ufa film studios in Amsterdam during the Second World War). Director Ludwig Berger made one of the best Dutch films with ERGENS IN NEDERLAND – completed one month before the German invasion in 1940 and survived the German occupation in Amsterdam. German producer Rudi Meyer was also a key figure in Dutch film production between the 1930s and 60s.
Similarities in the relationship of Dutch and Czechoslovak film production under German occupation will also be looked into at the festival. One example of this happened during World War II, when Disney fans Hitler and Goebbels wanted to have their own German cartoon production and used production studios and staff in Prague and Amsterdam to produce German cartoons.
After the war, life in the Netherlands under German occupation was the subject of numerous feature films, although both the method of depiction and perspective changed over the years.
In the 1960's, many of the people who created and influenced New German Cinema were Dutch, including producers Rob Houwer and Laurens Straub, and cinematographers Robby Müller and Gérard Vandenberg. Actors like Renée Soutendijk and Chiem van Houweninge became stars in West German film and television. Dutch documentary filmmakers such as Joris Ivens and Joop Huisken and actress Cox Habbema also worked in the GDR.
Sunday ,
Metropolis Cinema
Saturday ,
Metropolis Cinema
Friday ,
Metropolis Cinema
Keine Veranstaltung gefunden