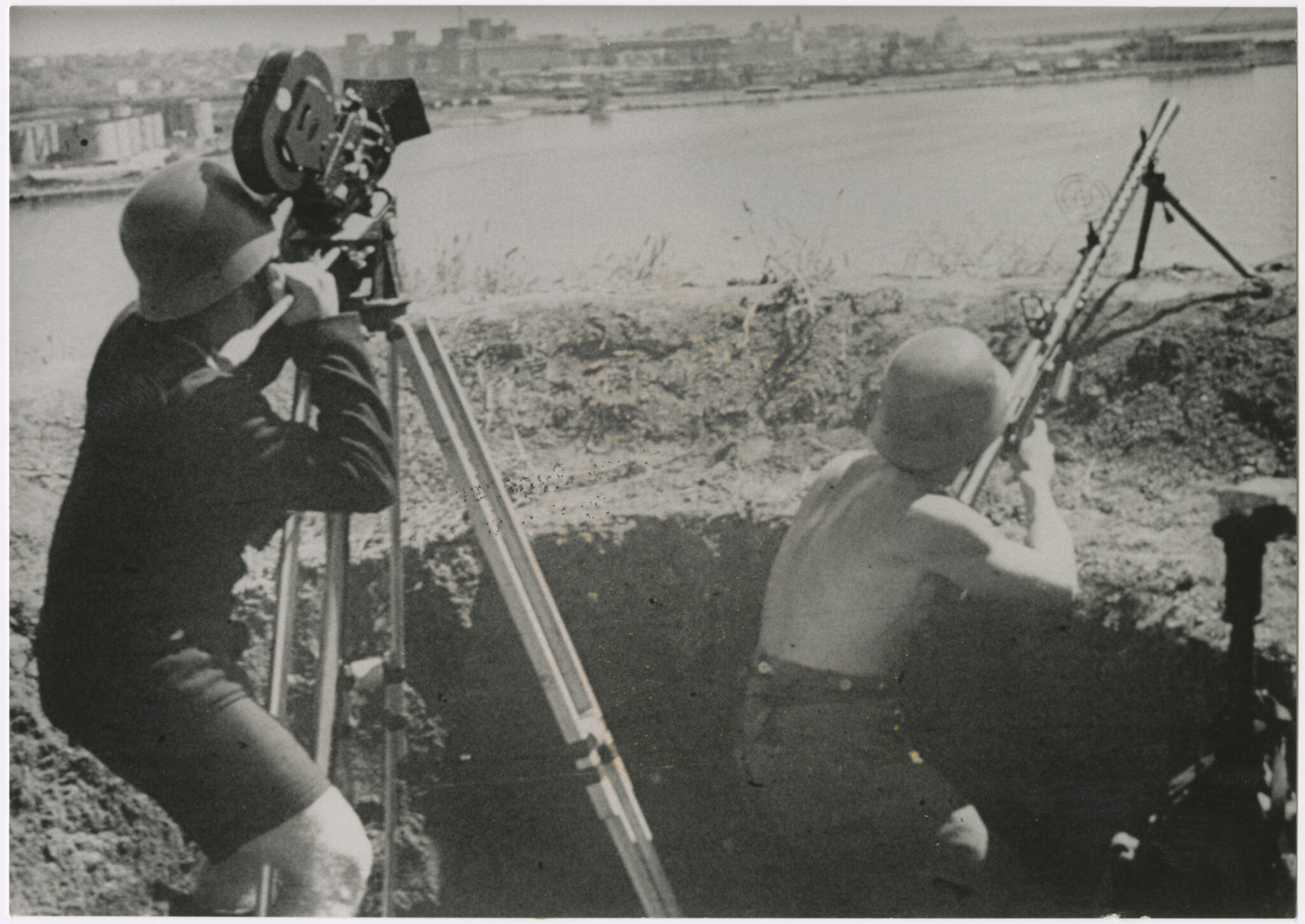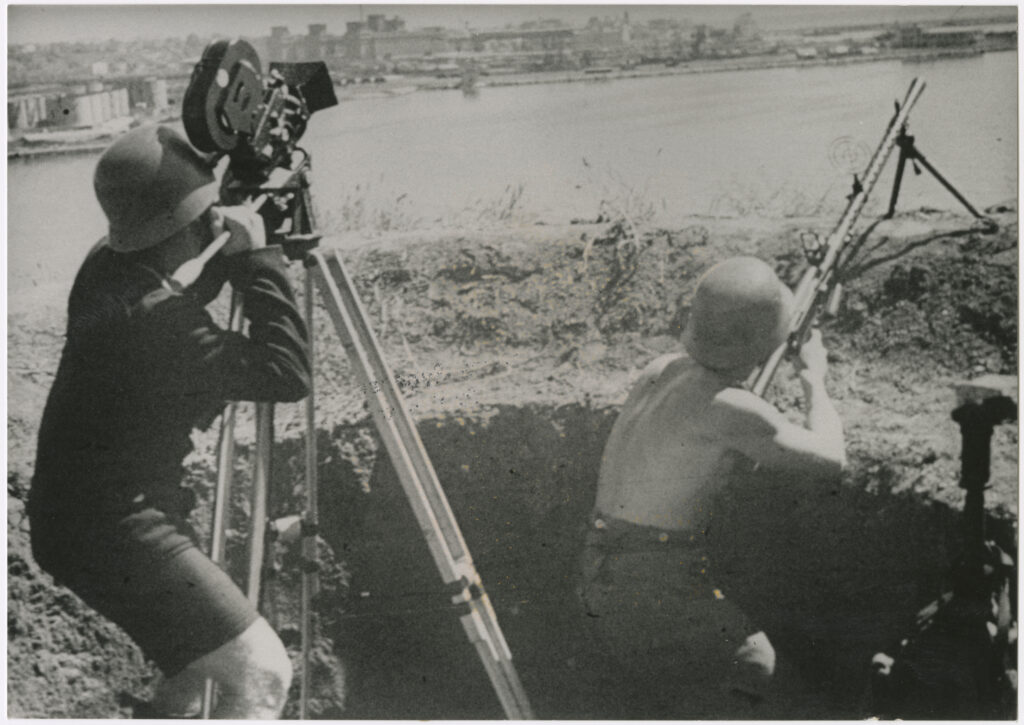 Schuss Gegenschuss. Kamera-Soldaten im Zweiten Weltkrieg
FRG 1989/90. Dir: Niels Bolbrinker, Thomas Tielsch. Camera: Niels-Christian Bolbrinker. 95 min 35mm
With: Werner Bergmann, Jost Graf von Hardenberg, Heinz Tödter, Fritz Hippler
For their film essay, the Hamburg film authors interviewed former »camera soldiers« of the Wehrmacht during the Second World War, including Werner Bergmann, who later became a DEFA cameraman. Texts by Dziga Vertov, Paul Virilio and Jean-Luc Godard, among others, support her thesis: The history of film cannot be separated from the history of the warlike gaze.
Ein kleines Wunderwerk
SOZ 1947. Regie, camera: Werner Bergmann. 10 min 35mm
Returning from the war injured, Werner Bergmann created a short film about watches with a camera found in the rubble before shooting some of the most important DEFA films with Konrad Wolf in the 1960/70s.