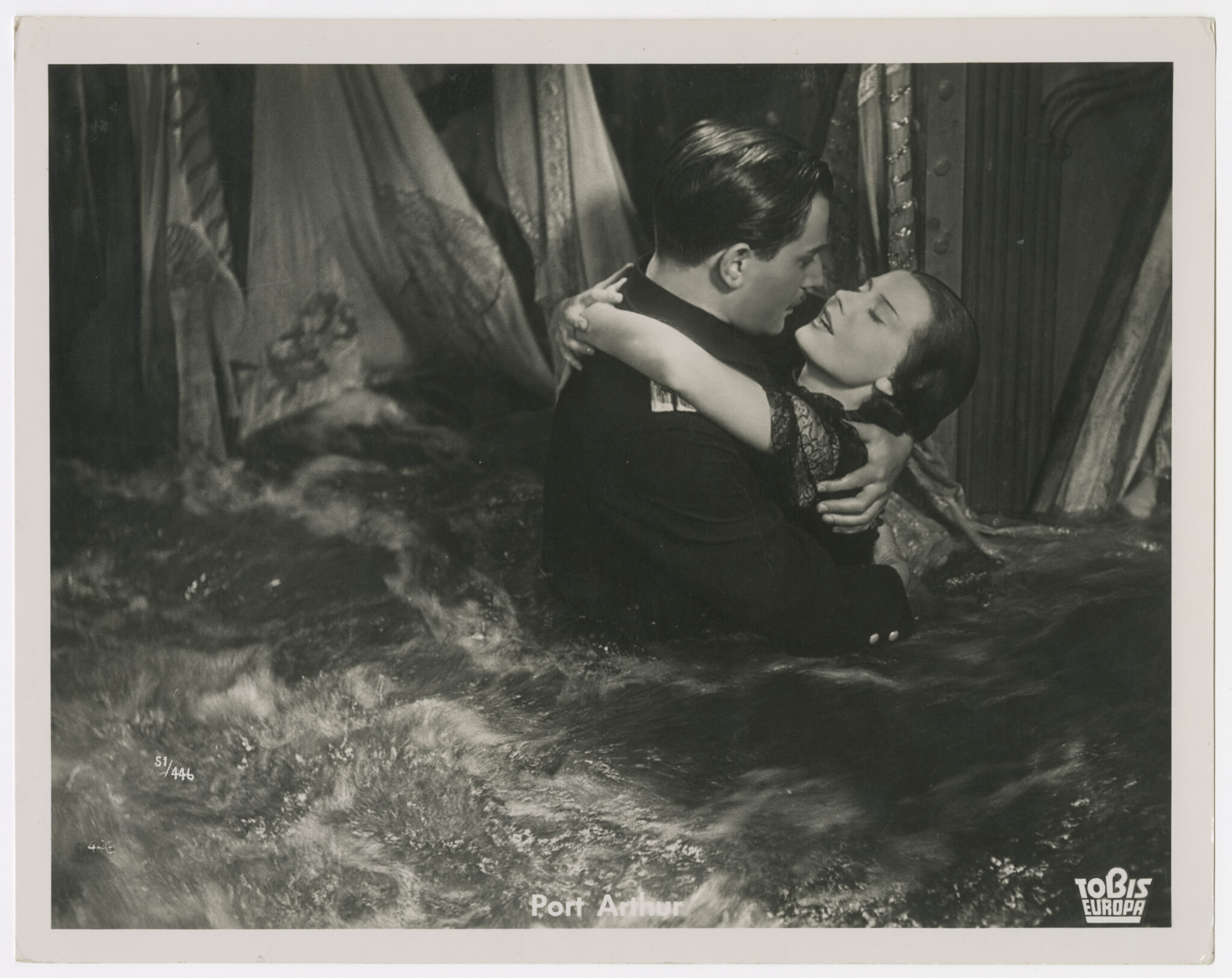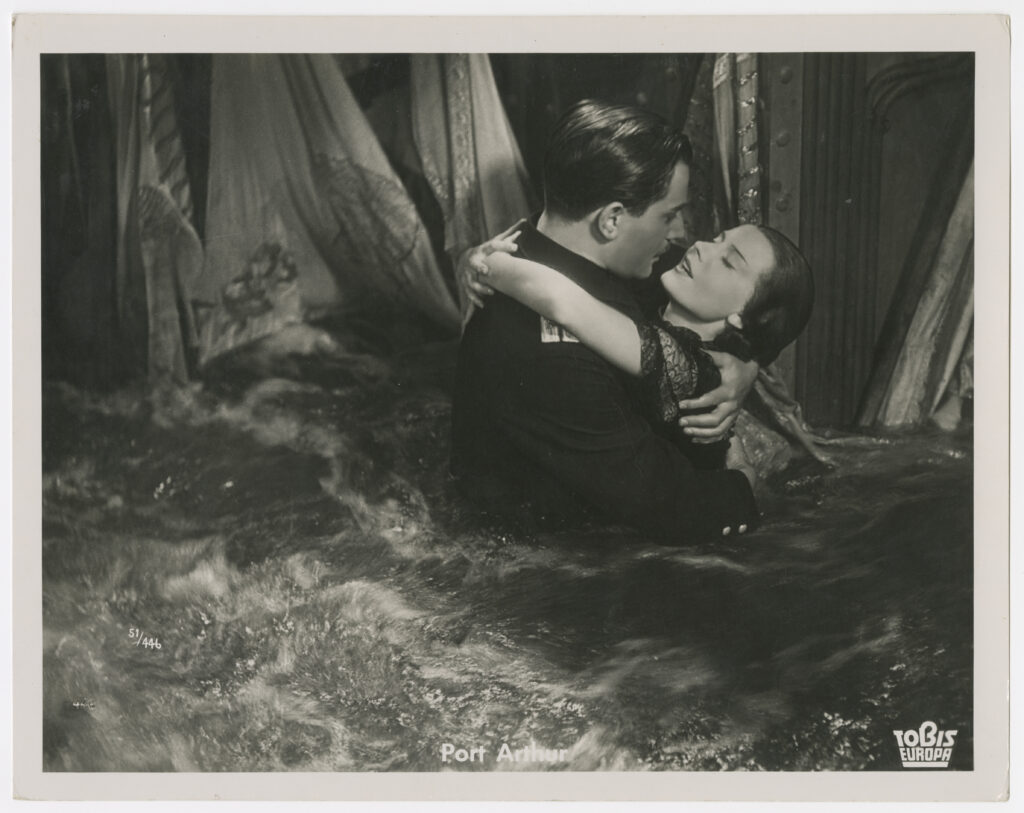 PORT ARTHUR
CS/FR 1936. Dir: Nikolaus Farkas. 83 min. DF. 35mm
with Adolf Wohlbrück, Karin Hardt, René Deltgen, Paul Hartmann, Werner Pledath
Suspenseful sea and spy drama from the Russo-Japanese War of 1904. In the Japanese besieged port fortress of Port Arthur, the Japanese wife of a Russian naval officer comes under suspicion of plotting with her traitorous brother. – Staged with great effort and German actors by a Hungarian director in Prague.