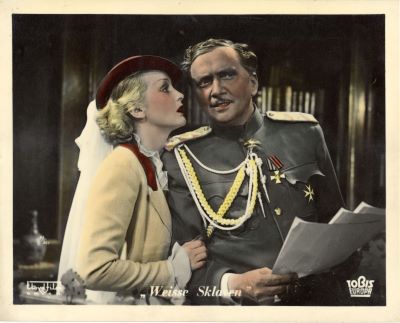 PANZERKREUZER SEBASTOPOL (WEISSE SKLAVEN)

DE 1936. Dir: Karl Anton. 108 min. 35mm

with Camilla Horn, Agnes Straub, Theodor Loos, Werner Hinz, Fritz Kampers

The counterpart to Eisenstein's Battleship Potemkin (1925), ordered by Nazi propaganda minister Goebbels, turned into counterrevolutionary colportage: a czarist officer of the battleship "Sevastopol" fights against the dehumanized Bolsheviks in 1917, but even more for the purity of his fiancée, who is threatened by their lecherous leader.