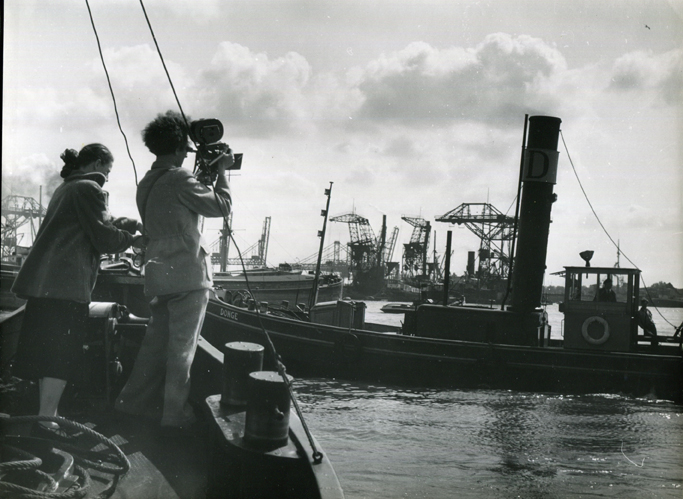 Nah am Wasser – Filme aus Rotterdam
Nah am Wasser – Filme aus Rotterdam
Short film program. 89 min. partly silent.
De stad die nooit rust(NL 1928, Friedrich von Maydell, 56 min) shows the portrait of a busy metropolis with the focus on Rotterdam's ports.
Andor von Barsy takes a look at a busy shopping street in Hoogstraat. Een absolute film (NL 1929, 12 min, silent).
And Houen zo!(NL 1952, Herman van der Horst, 21 min)shows busy activity on the streets and in the harbors. The film is about the "rebirth of devastated Rotterdam".
The films are free and available without a Metropolis+ subscription or single ticket.