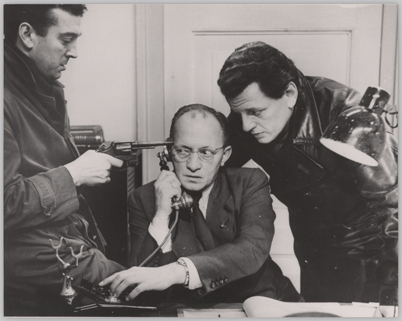 De overval (The Silent Raid)
NL 1962. Dir: Paul Rotha. 102 min. Original with Engl. subtitles. 35mm
With Rob de Vries, Kees Brusse, Yoka Berretty, H. D. Culeman, Piet Römer, Hans Boswinkel
Exciting feature film about the most spectacular coup of the Dutch resistance: In 1944, Frisian patriots in Leeuwarden liberate a large number of prisoners from the custody of German occupying forces … British documentary filmmaker Paul Rotha shot his antifascist Heist-Movie, produced by Rudolf Meyer, which describes the preparation and execution of the action in detail, at original locations.
Introduction: Rommy Albers