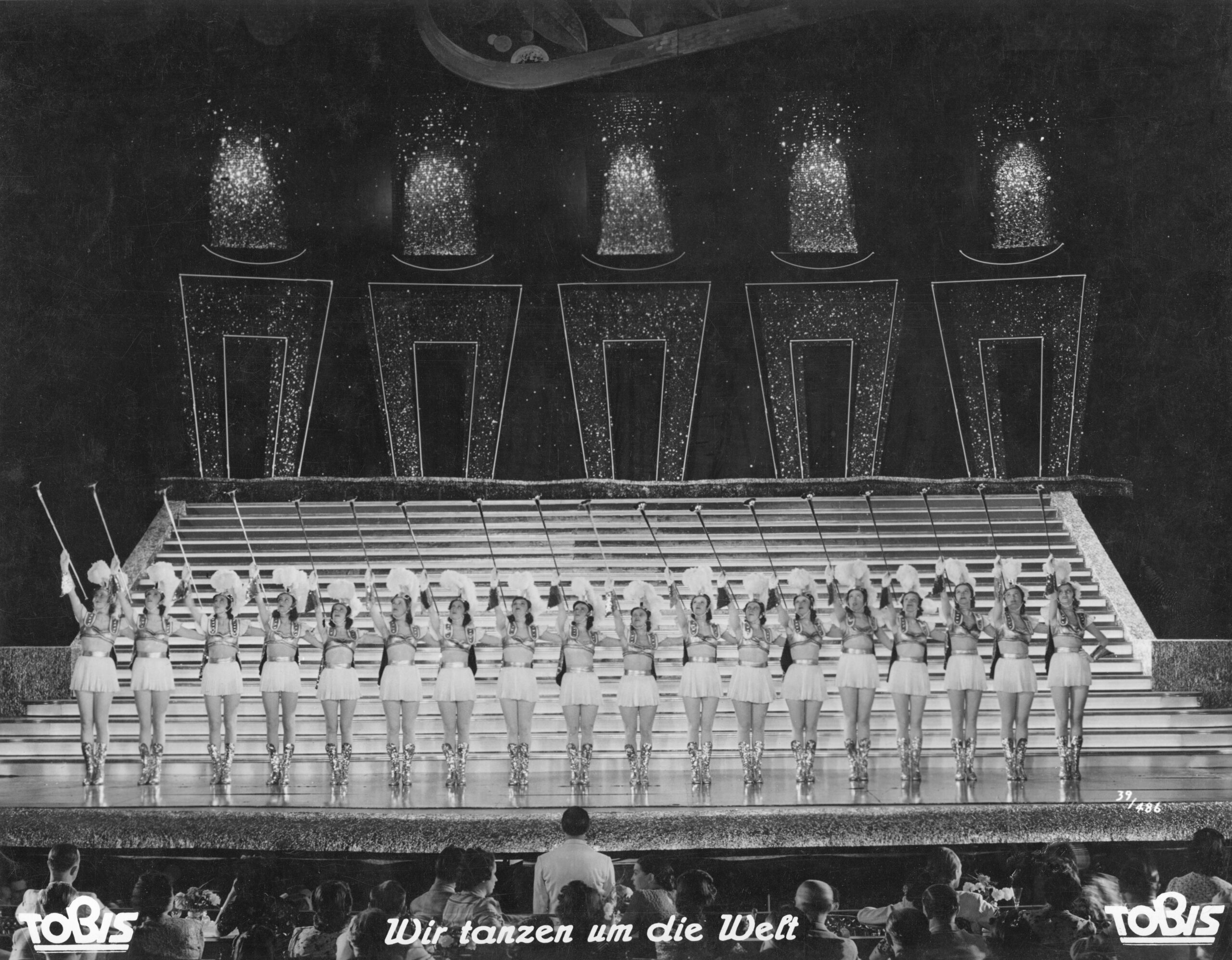 Wir tanzen um die Welt

WIR TANZEN UM DIE WELT

DE 1939. Dir: Karl Anton. 93 min. 35mm

with Lucie Höflich, Charlotte Thiele, Harald Paulsen, Carl Raddatz, Irene von Meyendorff, Carola Höhn

Girls in dance uniforms: Modeled on American backstage musicals, this Nazi revue film tells of a dance troupe whose iron discipline is undermined by a hired singer who sows discord in the "conspiratorial" community in favor of a competitor. But against an international backdrop, love – and soldierly will – triumph.
Supporting film:
DEN SCHADEN TRÄGT SCHWER DAS JAHRHUNDERT
DE 1937, Johannes Guter. 7 min. 35mm
with Helge Roswaenge, Willi Domgraf-Fassbaender
Musical short film in which Nazi Minister Goering propagates the "recycling" of raw materials.