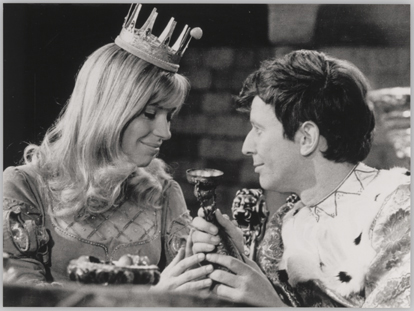 Wie heiratet man einen König
GDR 1968. Dir: Rainer Simon. 79 min. 35mm
With Cox Habbema, Eberhard Esche, Sigurd Schulz, Hannes Fischer, Jürgen Holtz, Käthe Reichel
Like many graduates of the Film Academy Potsdam-Babelsberg, in 1968 DEFA gave Rainer Simon the chance to prove himself first as a director of a fairy tale film. Based on the Grimm fairy tale "The wise farmer's daughter", he created a unique mixture of realism and fantasy. In the leading roles he cast the actor couple Cox Habbema and Eberhard Esche.
Additional screening: 22 November 2020, 17:00, Metropolis Cinema