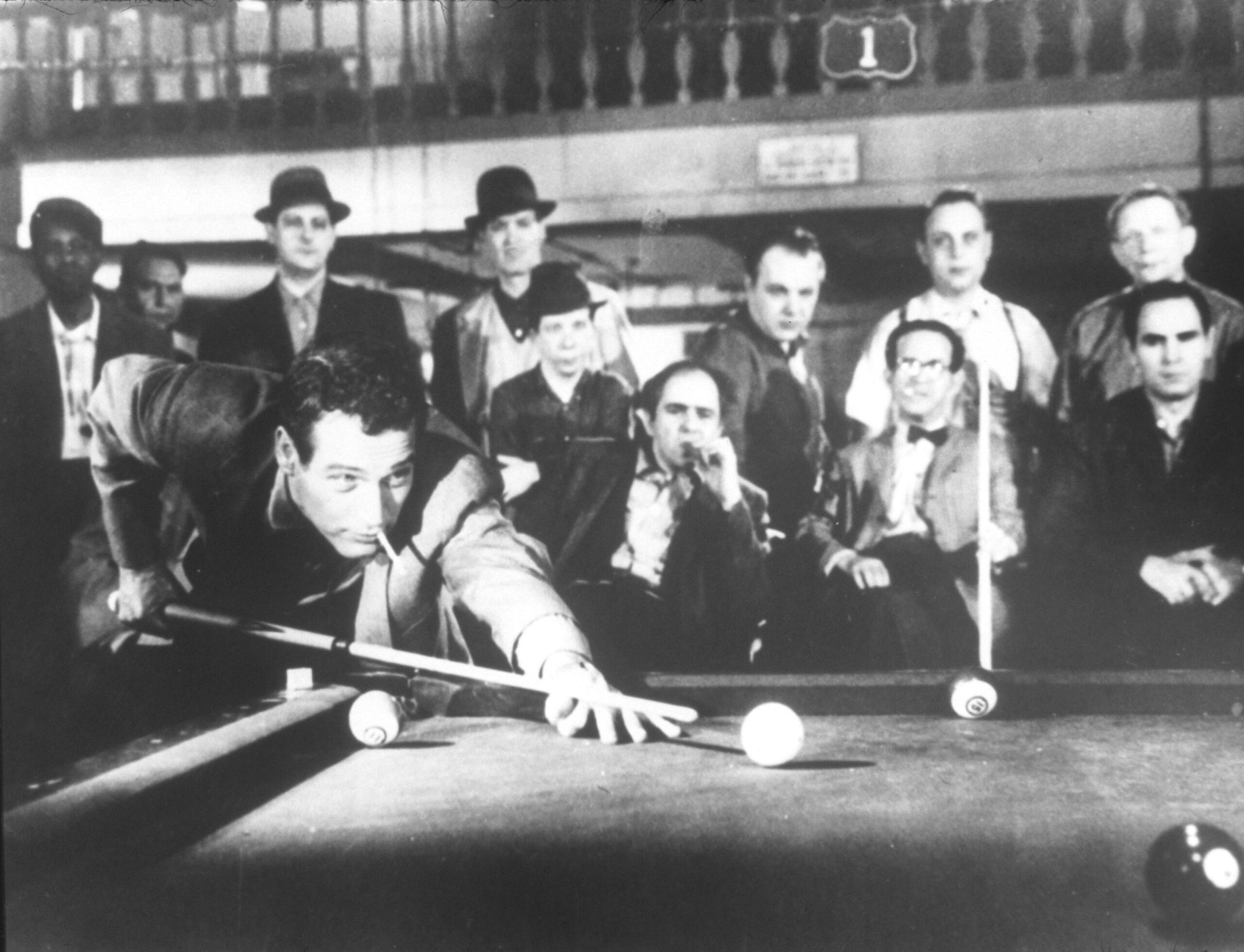 The Hustler
The Hustler
US 1961. Dir: Robert Rossen. Camera: Eugen Schüfftan. 135 min OV. 35mm
With Paul Newman, Jackie Gleason, Piper Laurie, George C. Scott, Myron McCormick, Murray Hamilton
As »Fast Eddie« Nelson, Paul Newman measures all the ups and downs of a pool aficionado in the smoky billiard caves of the USA. »A pictorial grip on the night world of America« (Die Tat, 1962). For his brilliant black-and-white CinemaScope photography, cinematographer Eugen Schüfftan (The Robber Symphony – see cinefest-programm on 16.11., 7pm) awarded with an Oscar.