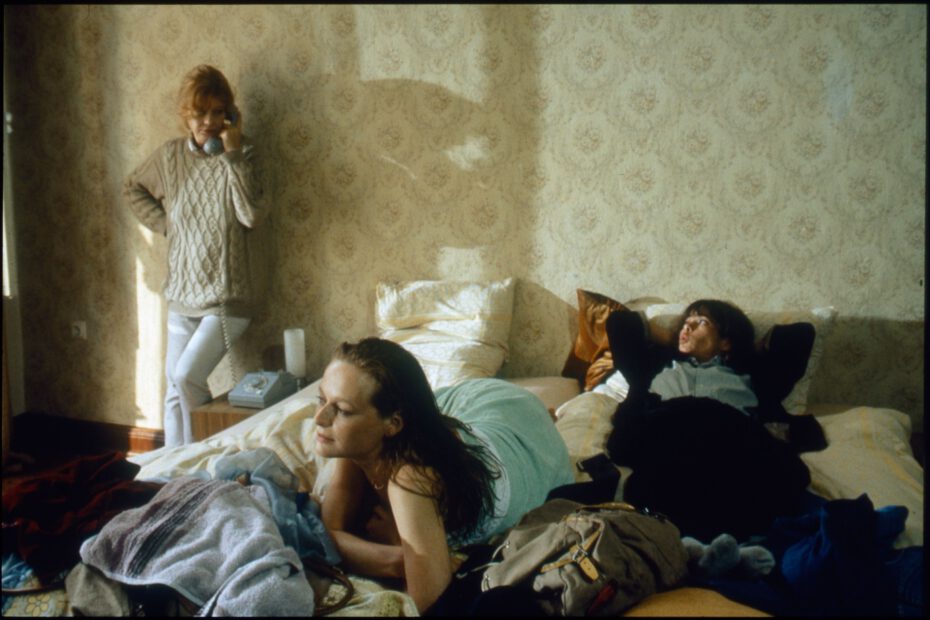 Nie wieder schlafen – Nie mehr zurück
GER 1991/92. Dir: Pia Frankenberg. Camera: Judith Kaufmann. 93 min DCP
With Gabi Herz, Lisa Kreuzer, Christiane Carstens, Ernst Stötzner, Michael Altmann, Peter Lohmeyer
Three women from Hamburg explore the newly reunited Berlin. They are repeatedly confronted with testimonies of German history and very personal confessions… A cinematic and feminist »experimental arrangement«, as eager to experiment as the protagonists, who were able to develop freely in front of Judith Kaufmann's moving camera.


Guests: Pia Frankenberg, Judith Kaufmann