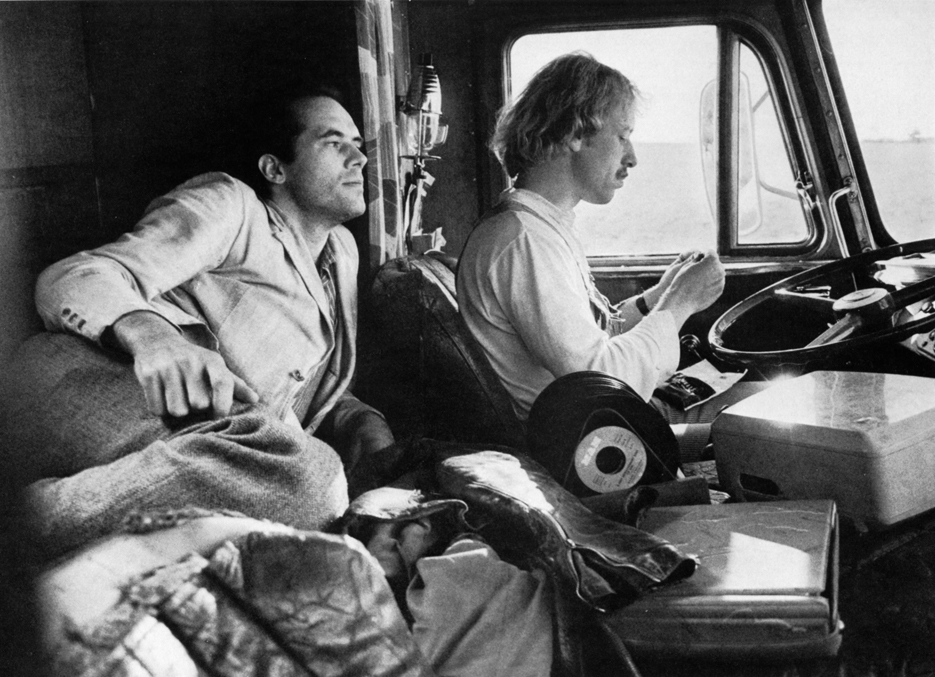 Im Lauf der Zeit
FRG 1975/76. Dir: Wim Wenders. 175 min. DCP
With Rüdiger Vogler, Hanns Zischler, Lisa Kreuzer, Rudolf Schündler, Marquard Bohm
King and Kamikaze – two lonely men who move on together for a while. A road movie – in the true sense of the word. The film crew accompanied the protagonists from Lüneburg to Hof on their journey along the inner-German border, without a fixed script. The improvisations, atmospherically captured in black and white by Robby Müller, also tell of the desolate condition of village cinemas.
Introduction: Swenja Schiemann