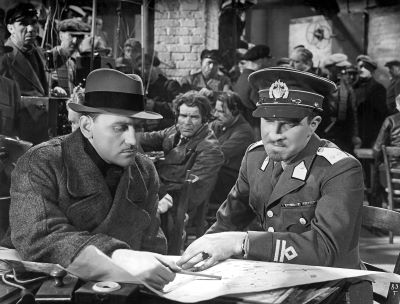 GEHEIMZEICHEN LB 17



DE 1938. Dir: Viktor Tourjansky. ca. 95 min. 35mm



with Willy Birgel, Hilde Weissner, Friedrich Gnaß, Otto Wernicke, René Deltgen, Nikolai Kolin

After an assassination attempt on the war minister of an unnamed state fails, an officer sneaks "undercover" into the ranks of the conspirators … Formally illustrious "Nazi noir" whose cast (Otto Wernicke, Friedrich Gnaß) borrows from Fritz Lang thrillers as well as proletarian films and which also adapts "Russian film" techniques.

Indroduction: Martin Abraham, Kiel