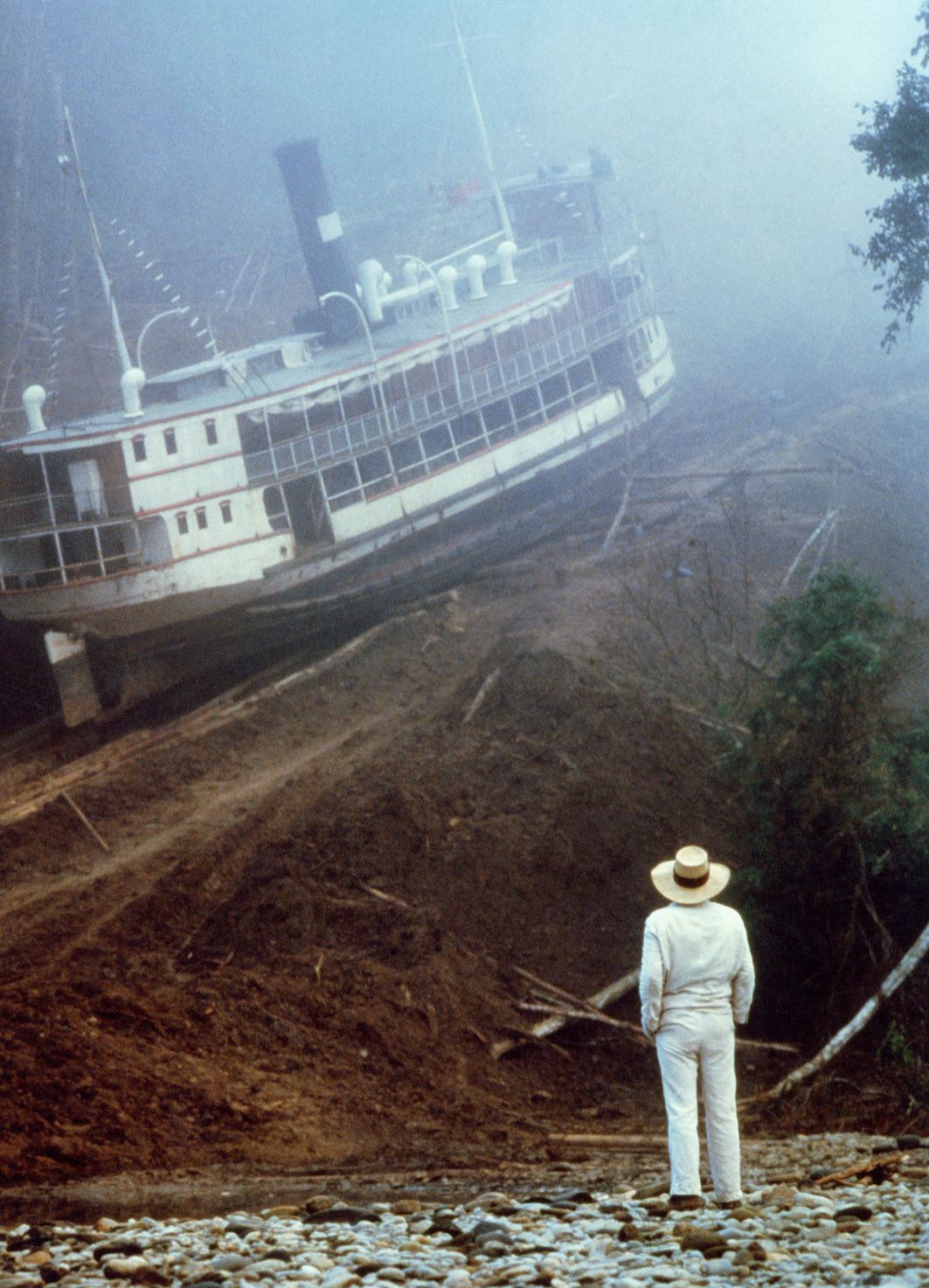 Fitzcarraldo
FRG 1981/82. Dir.: Werner Herzog. Camera: Thomas Mauch. 157 min Original with German subtitles DCP
With Klaus Kinski, Claudia Cardinale, José Lewgoy, Miguel Anges Fuentes, Paul Hittsche, Grande Otelo
A European adventurer wants to build an opera house in the Peruvian rainforest and fails grandiosely in his »conquest of the useless«… For Werner Herzog's controversial adventure-epos, cinematographer Thomas Mauch created impressive landscape panoramas and strong physical screen moments under difficult external conditions.
At the Alabama Kino on 24.11. and on Metropolis+
Guest: Thomas Mauch