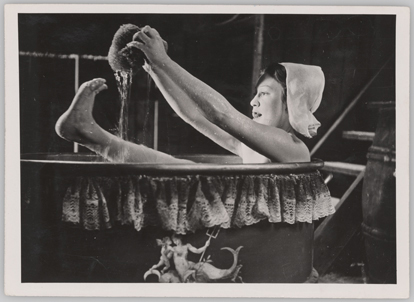 Das Bad auf der Tenne (D 1942/43, Volker von Collande), 87 min, 35mm
With Will Dohm, Heli Finkenzeller, Richard Häußler, Gisela von Collande, Marianne Simson
The fourth feature film shot on Agfacolor is a rich portrait of village life in 17th century Flanders. The partly open-hearted scenes aroused the anger of Propaganda Minister Goebbels. It was the first color film by Tobis, who started as a Dutch engineering company and ended up as a Nazi production company.
Introduction: Ivo Blom