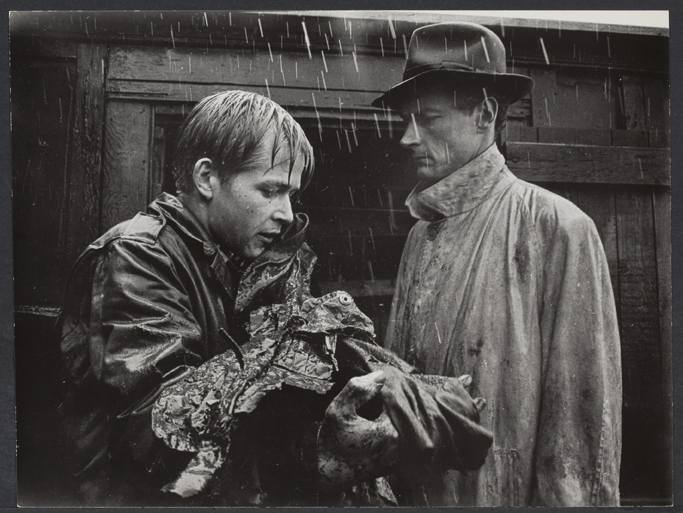 Als twee druppels water(The Spitting Image)
NL 1962/63. Dir: Fons Rademakers. 116 min. OmeU
With Lex Schoorel, Nan Los, Van Doude, Guus Verstraete, Ko Arnoldi, Frits Butzelaar
More of a psychological thriller than a resistance film, the line between heroism and betrayal of the fatherland, between reality and madness, is increasingly dissolving. Pathos gives way to a psychogram of resistance itself. Rademakers transforms the deeds of the "hero" into the cipher of an unstable ego and social crises that reach far beyond the time of war.
Introduction: Tobias Temming